Florida Shores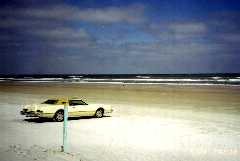 [ English ] [ Japanese ]
---
INTRODUCTION

The Photographs of the Florida Shores (Coast) where i have been to are mainly introduced here. These photos are about only several places yet, but the final aim is covering all shores in Florida.
By the way, I have some Satellite Images that are collected for my research. I think these are very important information for the coastal engineeres. Therefore, I expose some of these images in this page, too.

SUMMARY
Oceans

Florida Shores are covered by the Atlantic Ocean and the Gulf of Mexico.
The East side of this peninsula borders with the Atlantic Ocean, and the West side with the Gulf of Mexico.

The East

The coaltal character changes greatly at Cape Canaveral, i.e. the north is Sedimental and the south is Erosional.

The West

The coastal character changes at Tampa. The north is a Wetland and the south is Erosional.
Satellite Images
| | |
| --- | --- |
| | Satellite Image of Florida Peninsula-> here |
Jacksonville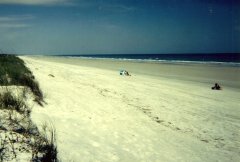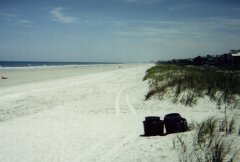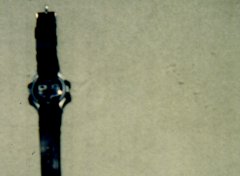 The estuary of St. Johns River (one of the biggest river in Florida) is near from this beach. The sand supplyed from this river sediments from here to Cape Canaveral.
Daytona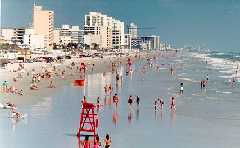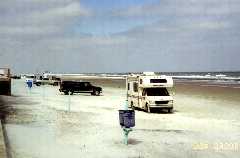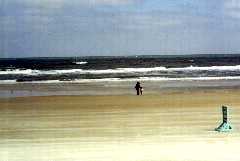 The particle size is very small and settles hardly. Therefore, cars can run in the beach.
Cape Canaveral
Satellite Images
Cape Canaberal-Port Canaveral(66kb)

The North of Cape Canaveral

This beach is Sedimental.

The South of Cape Canaveral (Cape Canaveral Beach)

This beach is Erosional.

Port Carnaval(The South of Cape Canaveral)
Cocoa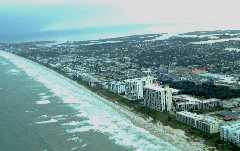 Hollywood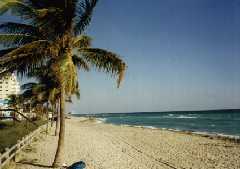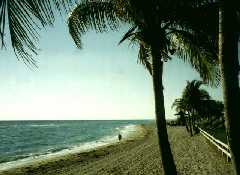 Miami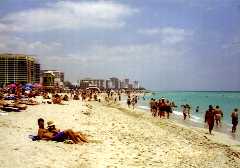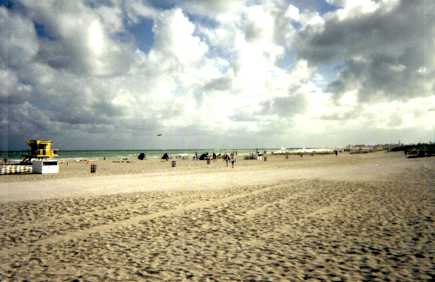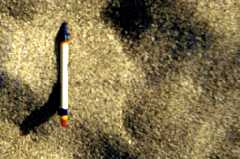 Florida Keys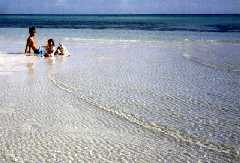 The coasts of Florida Keys are made by the mudstone and the coral sand. There are mainly Sedimental and the shallow beachs around the keys.
Especially, the Florida Bay where the reagion between the keys and the peninsula is a shallow (10m or shallower isobath) area. But the isobath of the southward in the Atlantic Cocean from the keys is shallow aroud the keys, but soon changes greatly in the rapid descent topography.
If we grub the sand in these beachs, we can smell like a sulfur. I think it seems the microbe acts vigorously and this is a healthy beach.
Tampa
Cedar Key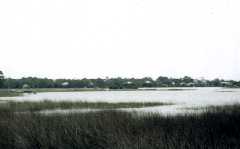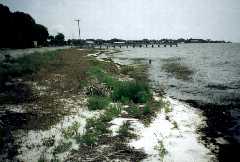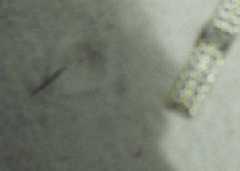 Extra
Nassau, Bahamas

Castaway Cay, Bahamas
Contact Me
---
Back
GLESCO
( GLobe, EStuary and COast )
Copyright
Hydrauric Engineering Lab.
Nagaoka University of Technology